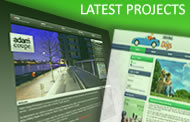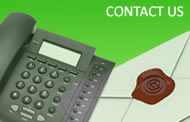 Latest News
8:30am - 1st Jul 11 by xepta
10:38am - 20th Jun 11 by xepta
9:12am - 4th Jan 10 by xepta
1:21pm - 9th Nov 09 by xepta
5:00pm - 18th Jun 09 by xepta
News >> General News >> New Infrastructure
New Infrastructure

Posted at 10:38am, 20th Jun 2011 in General News

Xepta is pleased to announce the completion of a major infrastructure upgrade, enhancing our platform across the full spectrum of our services.
The upgrade was rolled out over previous weeks and involved a range of equipment being replaced alongside all software being updated to the latest versions. Just some of the improvements we've made:
A thirty-fold increase in our bandwidth capacity, offering extremely high transfer speeds for our sites and services.
A complete replacement of all 32-bit systems with higher performance 64-bit hardware, enhancing information processing system-wide.
Distribution of our master nameservers over three independent units to provide load balancing and redundancy.
Isolation of all services, running web, email and database services on dedicated instances to provide higher security.
Automatic hardware failover and RAID arrays to provide unmatched availability.
2 hourly backup of all servers to complement our existing nightly on and off-site backups.
All Windows Server 2003 operating systems replaced with the latest edition of Windows Server 2008 R2.
Core web services migrated from Microsoft IIS 6 to Microsoft IIS 7.5.
MySQL upgraded to 5.5.x series.
PHP upgraded to 5.3.x series.
Xepta continues to review and upgrade all hardware and software systems on a regular basis and this marks a major milestone in the evolution and expansion of our service platform.
---